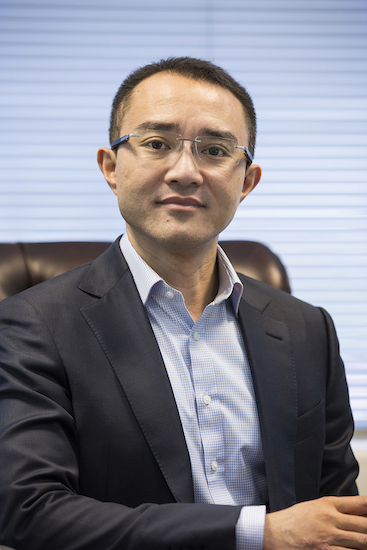 Dr. Michael Wong
Neurosurgeon.
MBBS in Neurology, PHD in Neurosurgery, BMedSc, FRACS
Biography
Dr Michael Wong is a neurosurgeon and spinal surgeon. He consults and operates at Epworth Eastern Hospital, John Fawkner Hospital, Melbourne Private Hospital, Geelong Private and the Royal Melbourne Hospital. He was also the head of Neurosurgery at the Western Hospital
His undergraduate medical training was undertaken at the University of Adelaide. During his undergraduate study, Dr Wong completed an additional year of research in traumatic brain injury and was awarded an Honours degree in Bachelor of Medical Science.
Dr Wong spent his first 2 years of neurosurgery training in Adelaide before moving to Melbourne to undertake his PhD study under Professor Andrew Kaye. Dr Wong's doctoral research was on a novel therapy for malignant brain tumours. Dr Wong was awarded the prestigious Peter Leech Prize for the best scientific research by the Neurosurgical Society of Australasia in 2007.
His research was also presented overseas at the American Association of Cancer Research Centennial Conference and the World Federation of Neurosurgical Societies meeting in 2007. This novel treatment attracted both government and private funding and was subsequently patented for medical use.
Dr Wong completed his neurosurgery training at the Royal Melbourne Hospital and was awarded the Fellowship of Royal Australasian College of Surgeons. Subsequent to his training in Melbourne, Dr Wong gained further experience in brain tumour surgery with Professor Takeshi Kawase in Tokyo, Japan. He has also gained further experience in complex spinal surgery and the latest surgical techniques in Germany, France and Japan. Dr Wong was an invited surgeon to Murnau Trauma Center, Germany; Charité University, Campus Virchow Hospital in Berlin, Germany; University Hospital of Bordeaux, France; University Hospital of Poitiers, France; Nihon University School of Medicine, Tokyo; Sanraku Hospital, Tokyo, Japan; and Institut Mutualiste Montsouris, Paris, France; Medical University of Innsbruck, Austria.
Dr Wong is a member of the Neurosurgical Society of Australasia and an examiner with the Royal Australasia College of Surgeons. He was an examiner of the Master of Surgery for the Australian National University. He conducts regular teaching sessions for undergraduate medical students at the Melbourne University. He is also involved in postgraduate training of neurosurgery trainees. He is a reviewer for The Journal of Neuroscience. Dr Wong was involved in brain tumour research at the Royal Melbourne Hospital and the Melbourne University. Dr Wong currently undertakes an active role in research into advanced spinal surgery.
Education
MBBS – Bachelor of Medicine and Bachelor of Surgery
PhD – Doctor of Philosophy
BMedSc (Hons) – Bachelor of Medical Science with Honours
FRACS – Fellow of the Royal Australasian College of Surgeons
ACADEMIC POSITIONS
Examiner in the Royal Australasian College of Surgeons
Honorary Senior Fellow in the Faculty of Medicine, Dentistry and Health Sciences of Department of Surgery at the University of Melbourne
Reviewer in the Journal of Neurosciences